We can do anything together! 
Welcome to the MCCR website.
Metropolitan Community Church of the Rockies is a church of the lesbian, gay, bisexual, and trans-gendered community, our families, friends, and straight allies.
We are located at 980 Clarkson St, Denver, CO 80218.  Phone: 303-860-1819. Email jallisonmccr@gmail.com
We are proud to be gay and straight together.
We are not a traditional church; we are a vibrant faith community based on a passionate belief in God's grace. Our worship is dynamic featuring contemporary music and messages for today. We build relationships by encouraging spiritual growth and service to our community.
Whoever you are, wherever you are from, come as you are… YOU are welcome here!
Mountains and Plains Network Gathering 
  All are welcome to participate in fun and fellowship, learning and worshiping together, and preparing ourselves for the big gathering in 2019 (General Conference).
If interested in forming a group to go to the conference, please see James Evans-Ortiz, or by
e-mailing the church office at
or by phone 303-860-1819 x26.
To register please go to the web using the link below.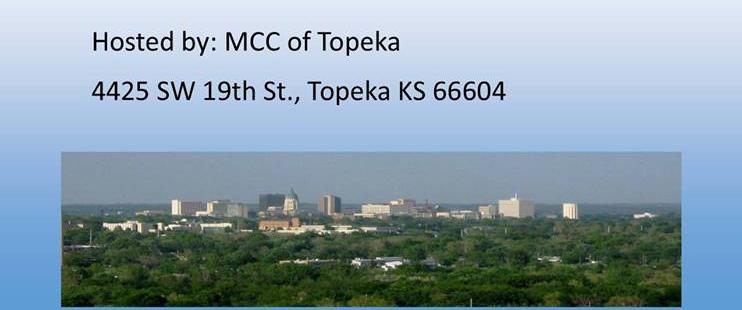 We are Better Together
Sunday Morning Worship Service:
Sunday worship services are every Sunday at 10:00 AM  Parking is limited to street parking so come early and enjoy a cup of coffee.
The church address is 980 Clarkson St.  Denver, CO  80218
If you have any questions please feel free to email the church at jallisonmccr@gmail.com or phone 303-860-1819 x26
Pastoral Search Committee:
The Committee has now completed its process. The next steps of a hiring process are underway.  The application process is now closed. Please look for further updates. Thank you.
If you have any comments for the Search Committee,
please e-mail them at MCCRpsc@gmail.com
Pastor Position:
Metropolitan Community Church of the Rockies has a candidate in the next steps of the hiring process. Look for the dates for our candidate weekend and for information on the candidate once the rest of the process is completed.
MCCR Welcome Video
Please cross your cursor over the Job Listings menu at the top and go to Pastor position.
Announcements for Sunday, July 15, 2018
Adopt a Bill If you would like to adopt a bill, please see the list of bills in this bulletin. Then let Fred know if you can help.  Anything is appreciated.
Volunteer for a Ministry
Also, stop by the Information Table and sign up for a Ministry:
Worship Team see James Evans-Ortiz
Music Team see Doug Tapia
Visual Arts Team see Gary Meents
We need everyone to sign up for a ministry.
**to contact the church office please either call 303-860-1819 x 26 or e-mail us at jallisonmccr@gmail.com
Serving Gay, Lesbian, Bisexual, Transgender, Queer and Straight
All are welcome @mccrockies   www.mccrockies.org